Download the use case

How to set up BIM objects under commonly used standards?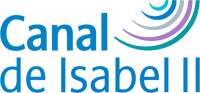 Canal de Isabel II, S.A. is the Spanish public company that manages the entire water cycle in the Community of Madrid.

Canal de Isabel II, S.A. has already begun a BIM implementation process, convinced of the possibilities and advantages that the use of this methodology can offer in its procedures. One of the objectives of this implementation process is to have a library of parameterised BIM objects.

In our use case, you can find out more about the phases carried out for the parameterisation of the objects and the results obtained.