Triumph in your BIM projects with elec calc™ and Onfly!
Project offices and MEP installers working in the EXE phase in France and around the world, it's time to find electrical hardware references more easily!
Trace Software International and BIM&CO have joined forces to develop a gateway between the bimandco.com building products database and the Onfly BIM content management platform, and the elec calc™ electrical installation calculation software.
Thanks to the Onfly - elec calc™ gateway, it is possible to retrieve electrical material references from bimandco.com & Onfly and integrate them directly into the elec calc™ project itself.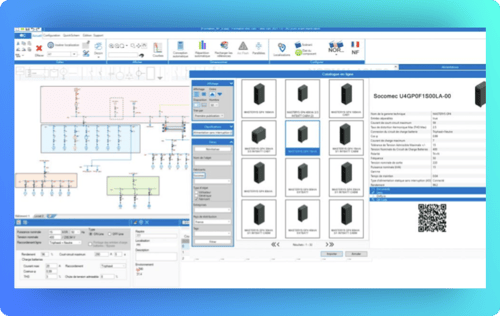 What this connection will do for you:


✅ Manufacturers on the bimandco.com platform, make their product data available directly in the elec calc™ business software.

✅ Manage manufacturer and user catalogues directly from Onfly.


Discover how this elec calc™ & Onfly connection will facilitate all your projects!
Discover other use cases and white papers!
How to create a BIM library in 10 steps?
An indispensable guide for anyone who wants to build a solid library of BIM content in their company, in 10 useful steps.
This Revit & Onfly connector is aimed at design offices, architects and installers worldwide.

Verified conformity of BIM objects, optimised searches? Discover how to facilitate all your BIM projects!